JAVA – Art Energy
Exhibition
December 11 2023 15:49
ICI Stephenson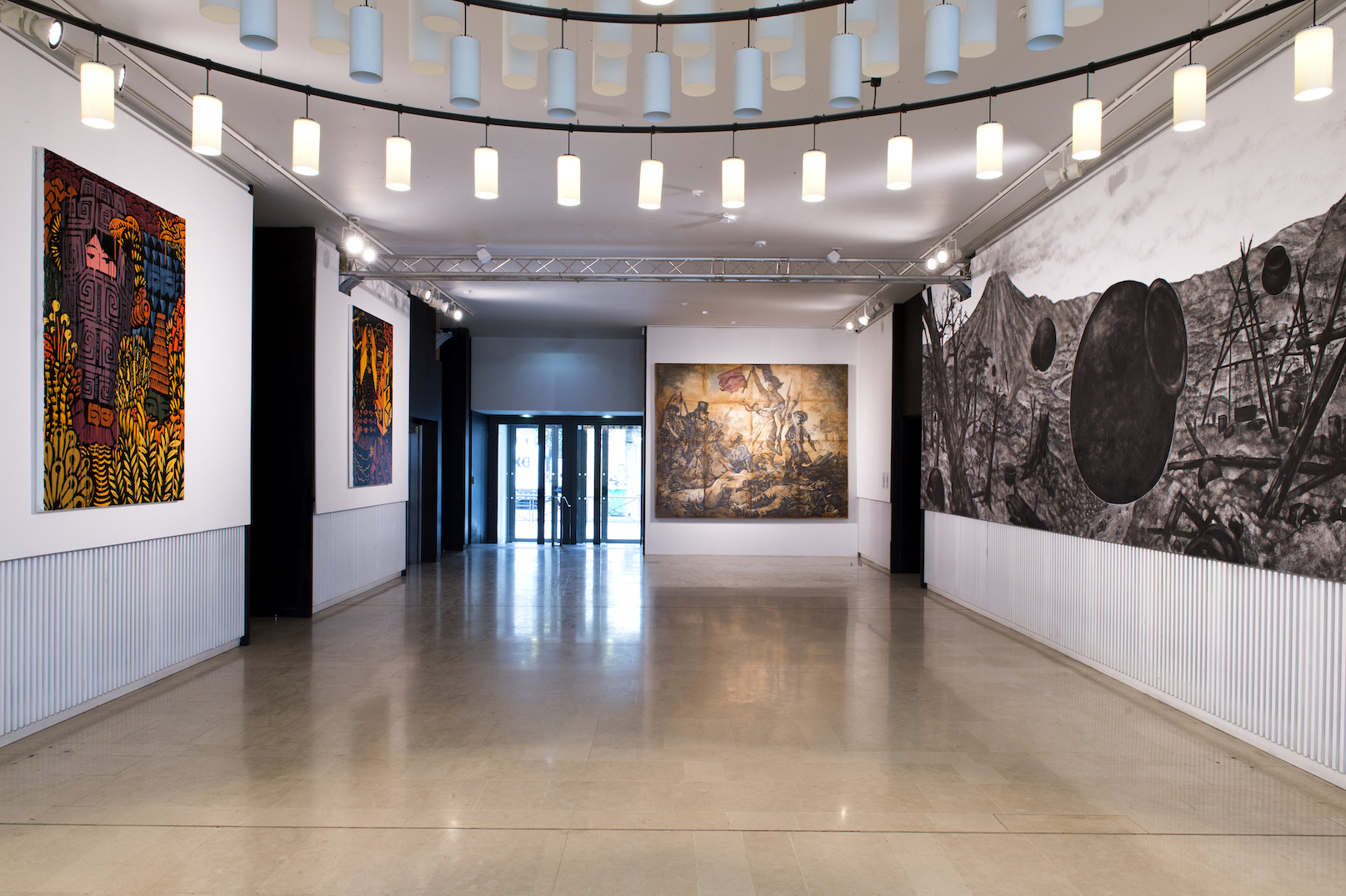 From September 27th, 2018, to February 24th, 2019, the JAVA – Art Energy exhibition plunges into the creative vitality of the island of Java, the artistic centre of the Indonesian archipelago.
The latest exhibition at the Institut des Cultures d'Islam looks East, to Asia, and the world's largest Muslim population, bringing together artists whose work tackles the complexity and inherent paradox of Javanese society head-on. They examine the changes in Islam and the rise of radicalism, the over-exploitation of natural resources and the destruction of the environment, the link between nature and spirituality, and the weight of the country's past marked, as it is, by colonialization and dictatorship.
The pieces on show have been produced especially for this exhibit, or are being shown in France for the first time ever, and are inspired by romanticism, art brut, comics, street art, landscape paintings and psychedelic art. These daring, dark or humorous pieces express the incredible energy and cultural diversity of a region with a vast range of influences.
A multi-disciplinary programme, which refl ects the diversity and vitality of Java accompanies the exhibition. Contemporary music, theatre, modern dance, cinema, literary scientific and historical presentations, activities for the young audience will give to a large audience the opportunity to discover the very best of Javanese contemporary creations without leaving Paris !
Back to the past exhibitions
Artists : Yovista AHTAJIDA, Muhammad Zico ALBAIQUNI, GUDXSKUL, Saleh HUSEIN, Soni IRAWAN, Mella JAARSMA, Maharani MANCANAGARA, MARYANTO, Eko NUGROHO, Agung «Agugn» PRABOWO, Adhya RANADIREKSA, Eddy SUSANTO, Muhammad UCUP YUSUF.
Curator : Bérénice SALIOU
Executive Director : Stéphanie CHAZALON  
Scientific and Research Committee : Centre Asie du Sud-Est, Europalia – International Arts Festival, Festival International des Cinémas d'Asie, Komunitas Salihara
ICI Stephenson
56, rue Stephenson — 75018 Paris
How to get there?