Beliefs : Unraveling the Invisible
Exhibition
12.03.20 > 27.12.20
ICI Léon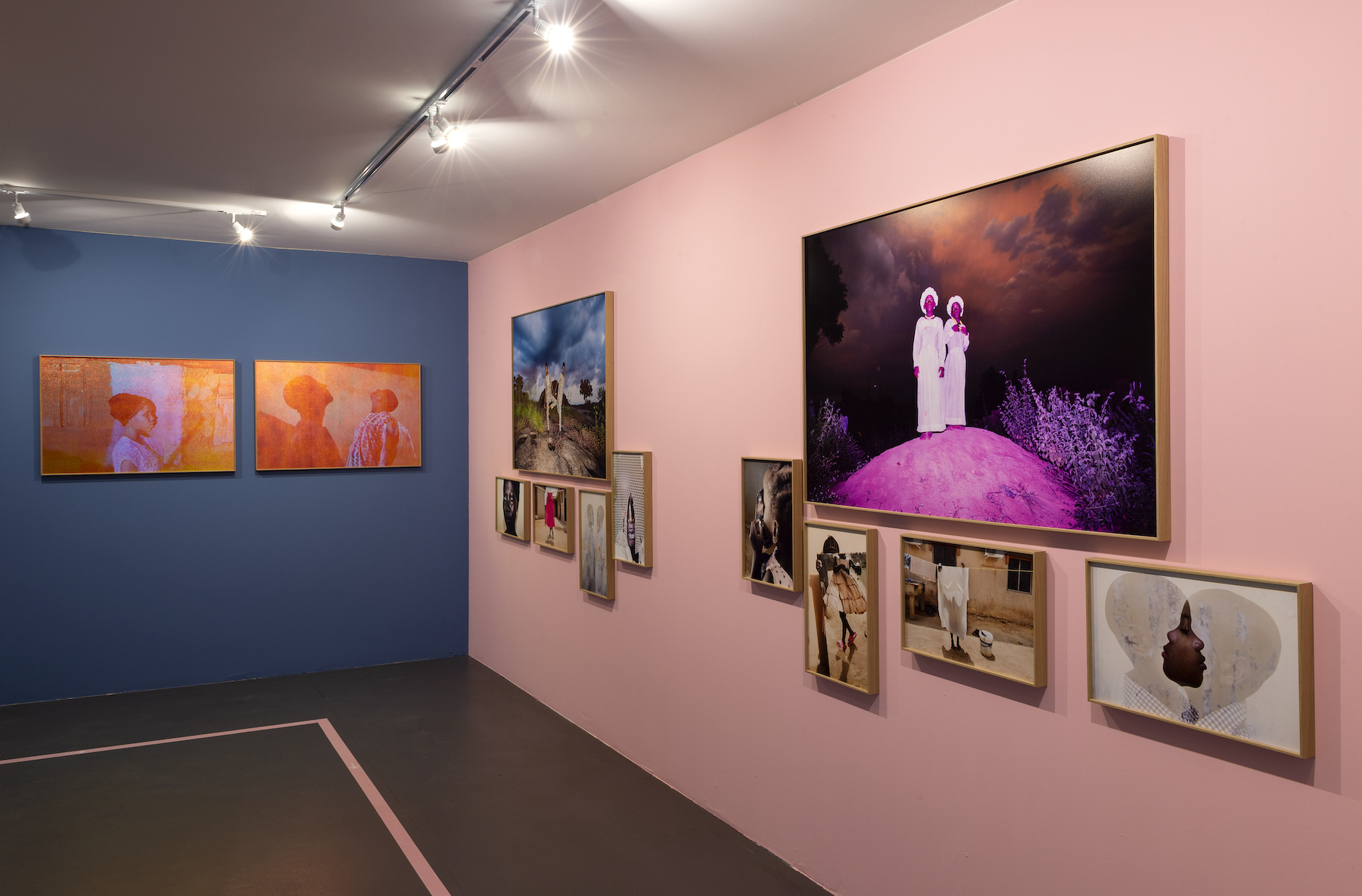 From March 12th to July 16th, 2020, the Institut des Cultures d'Islam will present an exhibition entitled Beliefs: Unraveling the Invisible, curated by Jeanne Mercier, co-founder of the Afrique in Visu' platform.
Works by sixteen photographic and video artists will explore the evocative power of the religions, superstitions, and myths of the African continent, acknowledged as a place of experimentation, shifts, frictions and negotiations.
Far from a stereotypical panorama and accounts, the artists will approach the issue of 'believing' and its conventions, practices, and representations from a poetic, critical, and original perspective.
Their works create a dialogue between reality and fiction, illustrating shifting beliefs, and anticipating their future developments.
The exhibition will initially immerse visitors in the world of trances. Its 'vibrations' are perceptible in Bruno Hadjih's photographs on the practice of the wird in Sufi mysticism in Algeria, while Léonard Pongo's video explores the ceremonies practised by evangelical churches in the Democratic Republic of Congo.
Back to the past exhibitions
Artists : Nabil BOUTROS, Samuel FOSSO, Rahima GAMBO, Maïmouna GUERRESI, Eric GUGLIELMI, Bruno HADJIH, Bénédicte KURZEN & Sanne DE WILDE, Mohammed LAOULI, Nicolas LO CALZO, Giya MAKONDO WILLS, Josèfa NTJAM, Léonard PONGO, Btihal REMLI, Tabita REZAIRE, Seumboy VRAINOM : €
Curator: Jeanne MERCIER
Executive Director : Stéphanie CHAZALON
Artistic Director : Bérénice SALIOU
Research and Scientific Committee : Anne BOCANDÉ, Ayda BOUANGA, Marie-Cécile ZINSOU